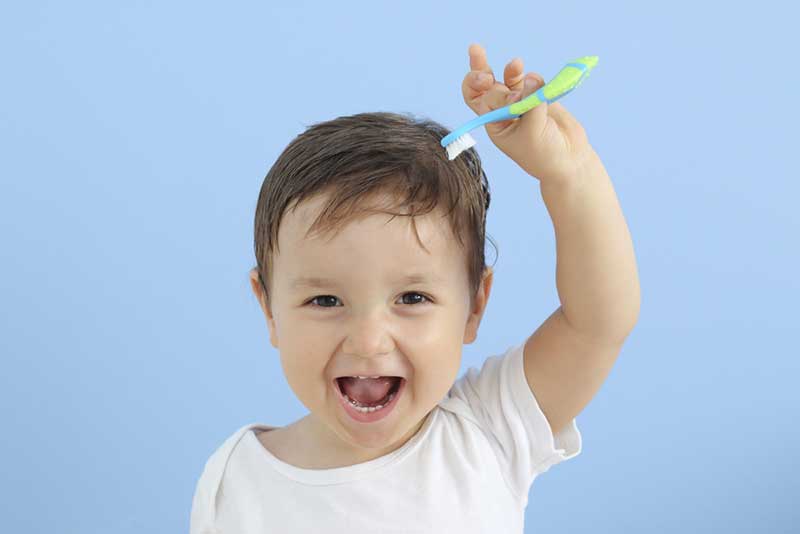 Here at Pediatric Dentistry of Millburn & Bedminster, we are proud to specialize in pediatric dentistry. We truly believe in starting children off right when it comes to their dental health. It is our goal to ensure that each visit goes well so that they think of the dentist's office as a good place. Our entire staff is wonderful with children, allowing them to relax while we care for their teeth.
Our dentists and staff have received extra training for primary teeth. Our goal is to protect your children's teeth so they can eat and speak correctly. We will do whatever we can to help your children have the bright smiles they deserve.
We are also here for you, the parents. We know how important (yet difficult) it is to take care of your children's teeth at home. During your appointment, we will go over the care that you need to be providing at home and look for problems as well. If needed, we will work with your child's pediatrician.
If you have any questions or would like your children to be seen, don't hesitate to contact us today.
Alexander H. Anastasiou, DMD
I love being a pediatric dentist. I find it both challenging and rewarding. Children are so much fun to be around, and I enjoy seeing them grow up into happy, healthy young adults. It is my goal to make sure their introduction to dentistry sets them up for a lifetime of dental health.
I am a graduate of Millburn High School, and attended Drew University for my undergraduate degree. I completed both my dental degree and my pediatric specialty training at the University of Medicine and Dentistry of New Jersey Dental School. I am a Diplomate of the American Board of Pediatric Dentistry, and a member of the American Dental Association, the American Academy of Pediatric Dentistry, the New Jersey Academy of Pediatric Dentistry, and the Essex County Dental Society.
I treat all patients like they are members of my own family. I practice conservative, prevention-based pediatric dentistry with personal attention to both parent and child. I look forward to helping introduce your little one to their first dental experience in a way that makes them feel safe, comfortable, and excited about maintaining a healthy smile.
I am blessed to have an amazing wife Catherine, and two wonderful children Gemma and Andrew. In my free time, I enjoy playing guitar and basketball, and I love to cook.